(AD)MIRE

Nov, 2019
Vatnsmýri, Reykjavík



Handout from the exhibition:

You are standing in a glass vessel. Take a look around you, all the way

through the glass. Think about your surroundings. There is an intimate

connection between humans and soil and not everybody realizes the

importance of it. Soil in landscapes tells us stories, narratives reaching to

times before humans walked on this earth.

Compared to how little of the original Vatnsmýri is left, I believe

that the mire as we know it wont stay the same for much longer. Wetlands

cover about 20% of Iceland's lush flatland, but a big part of them in the

lowlands have been disturbed by drainage to be used as fields, and Vatnsmýri

is no exception. 34,000 km of canals were excavated that drained about

4200 km2 of land. About 15% or 570 km2 of this land is used for cropping.

66% of all CO2 emissions in Iceland come from these drained wetlands.

Is the airport going away? Will we have the new 102 Reykjavík neighborhood

there? I wonder what happens to the Vatnsmýri if this is to happen in the near future.

Birds have actively been brought and kept in the area since the early 20th century.

Humans are trying to make a living situations for different animals in Vatnsmýri,

but at the same time others are figuring out how to bring

in a new concrete jungle. Buildings and construction account for about 40% of all

energy-related carbon dioxides emissions. At the same time, we know that plants

have a positive effect on this carbon emission, we need a far greater vegetation

within cities to equalize it.

Surrounding you, on the glass, is a piece called 34.000 km, each line marking

one kilometer of excavated canal. Surrounding you, invisible, is the

(AD)MIRE Soundscape by Árni Freyr Jónsson. In the middle, a piece of Vatnsmýri,

Skin of the Earth. Now, look through the glass again, think about your surroundings.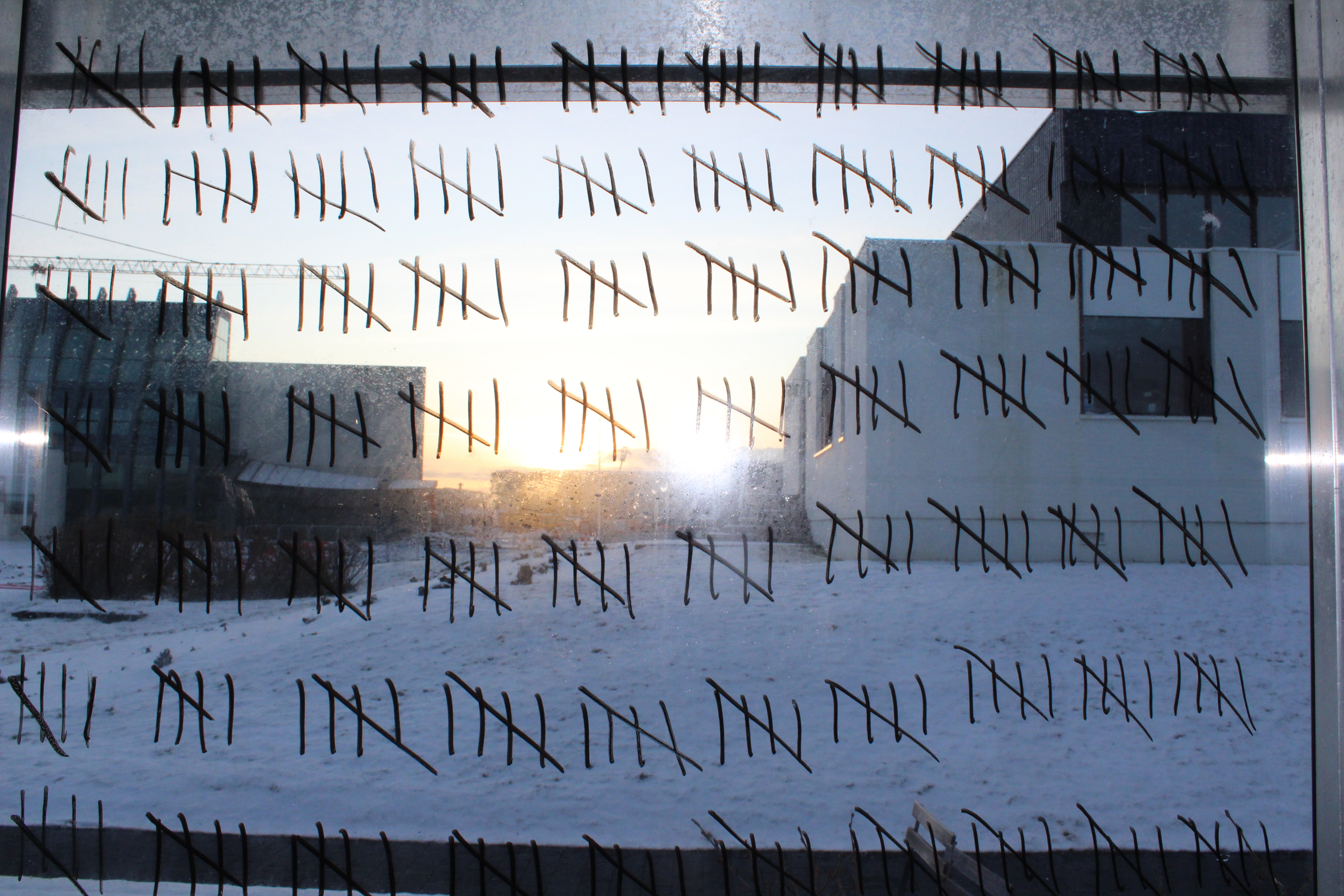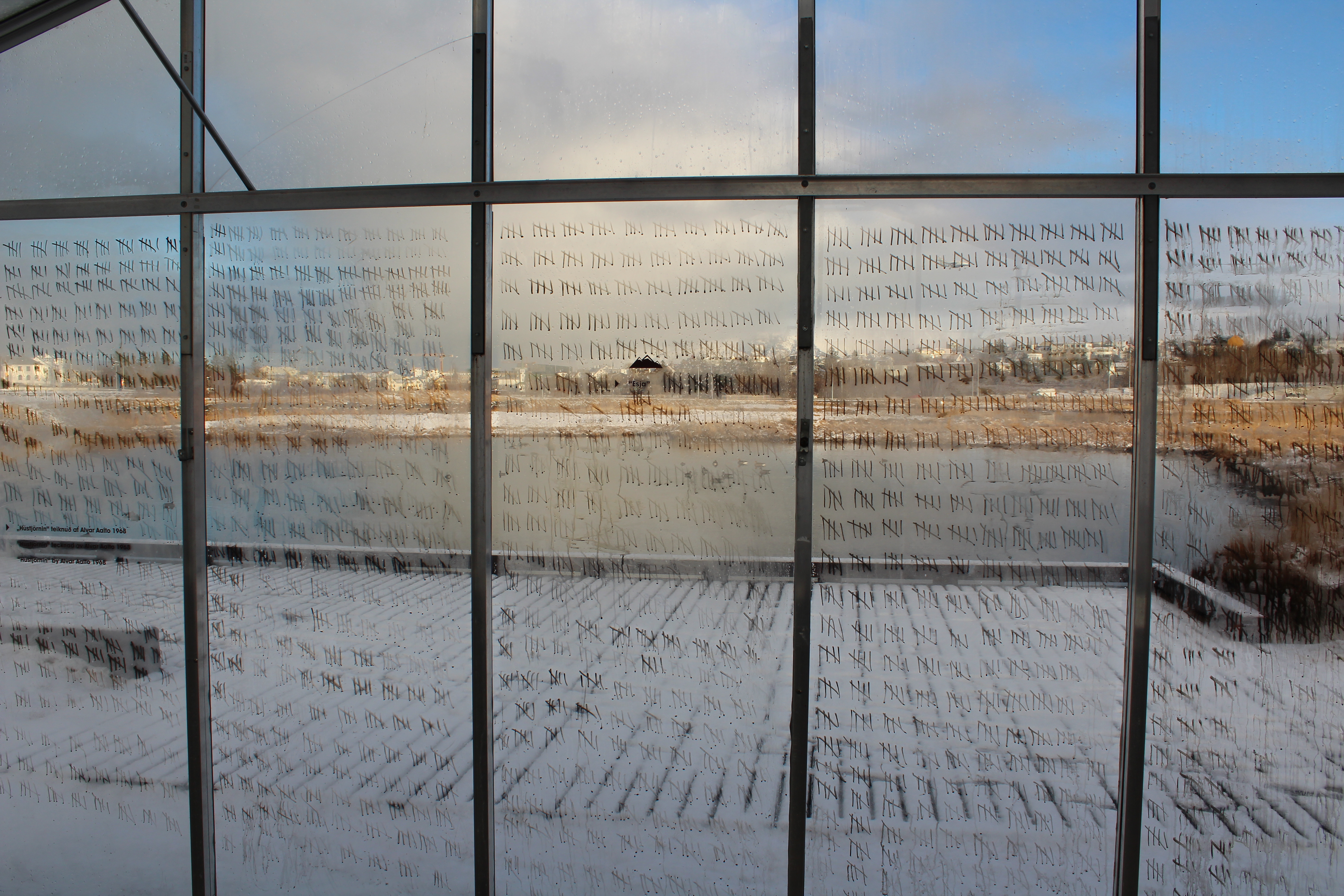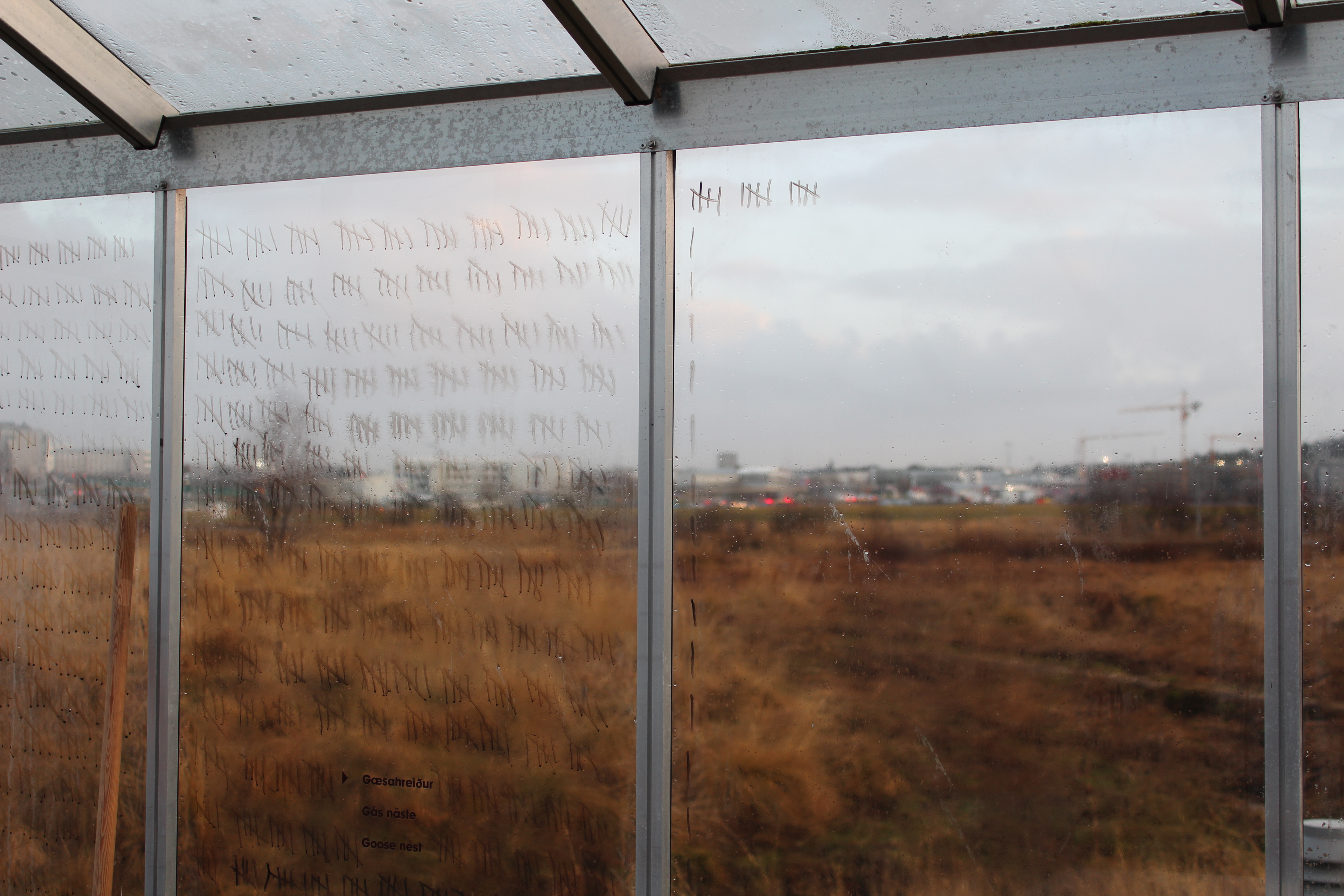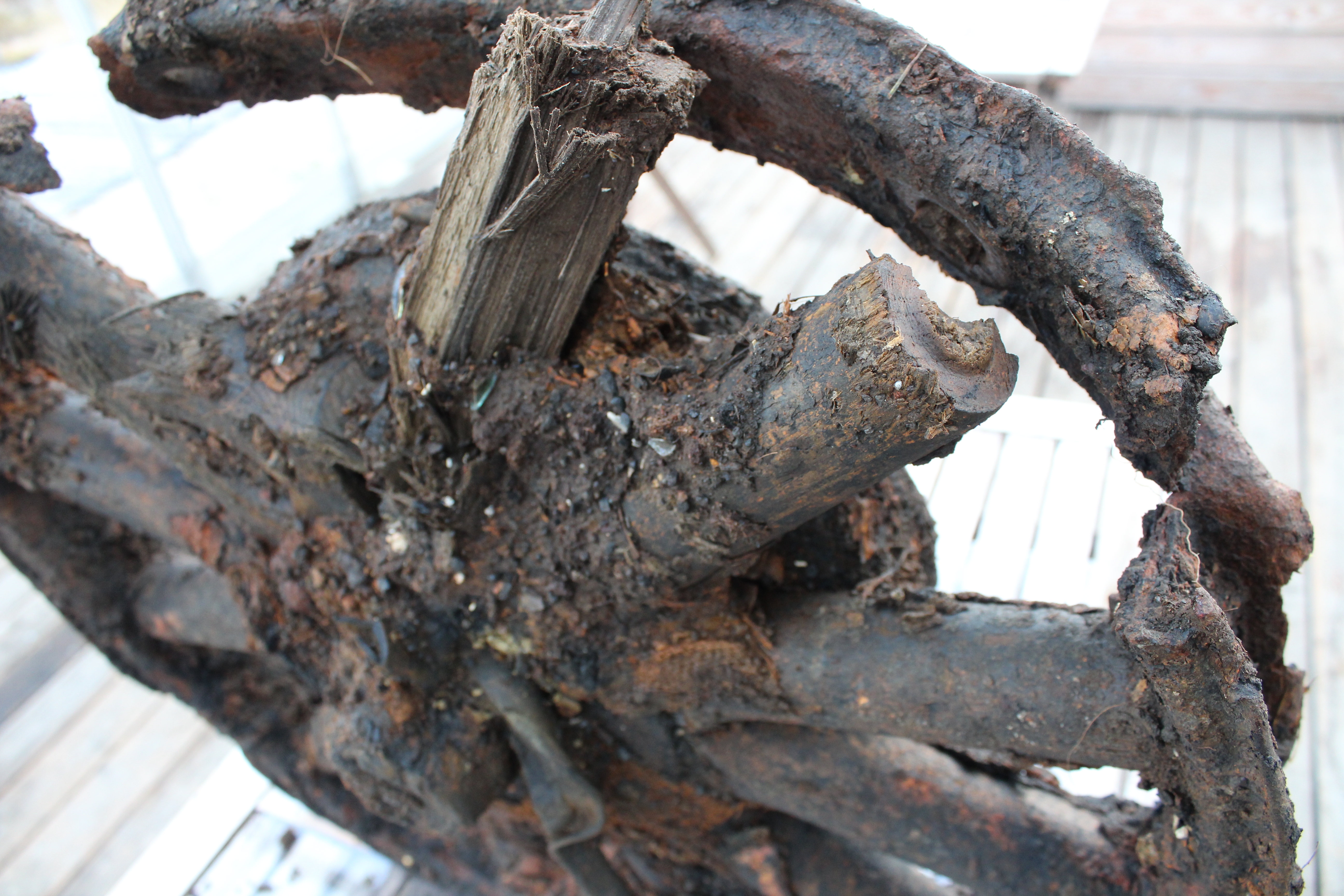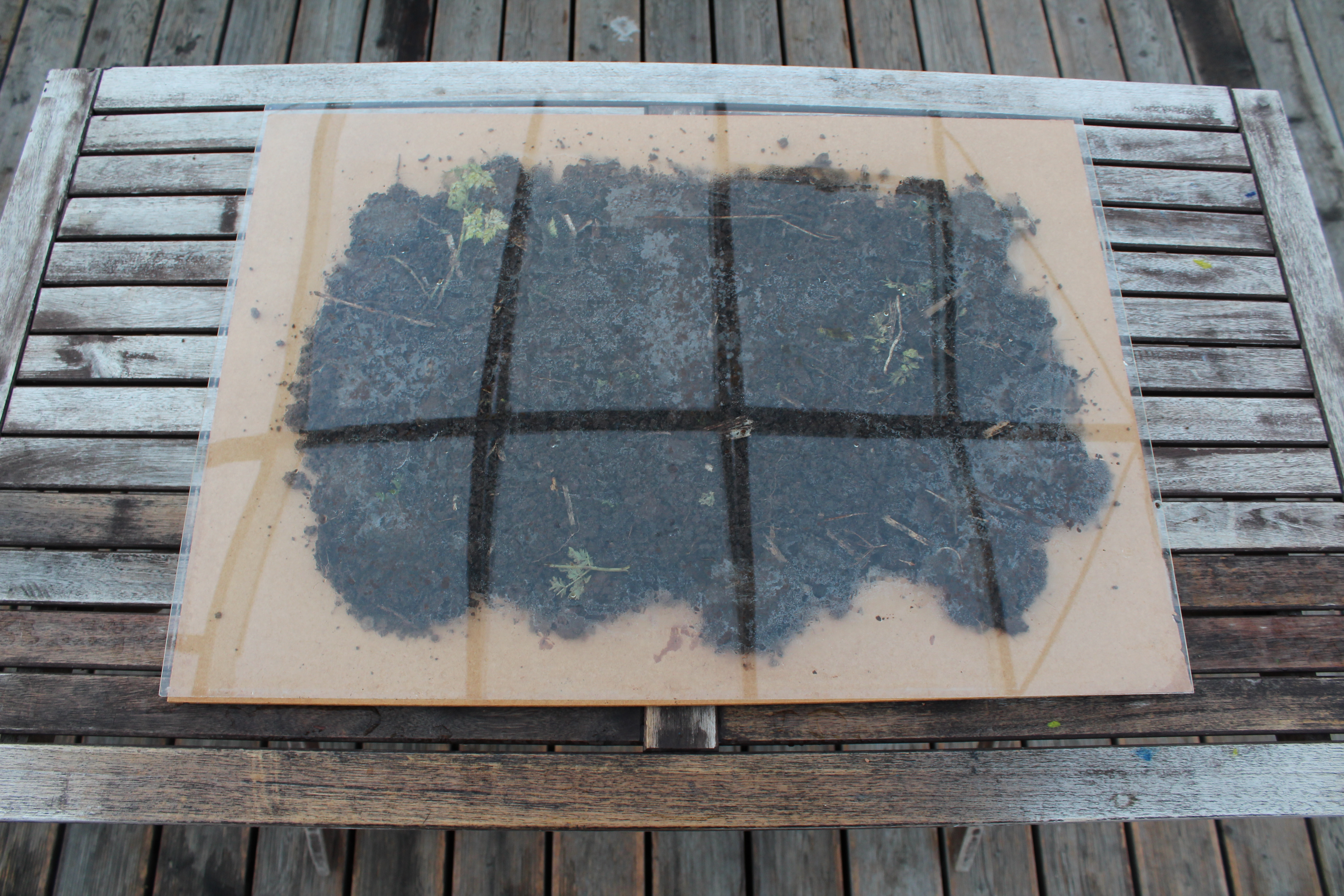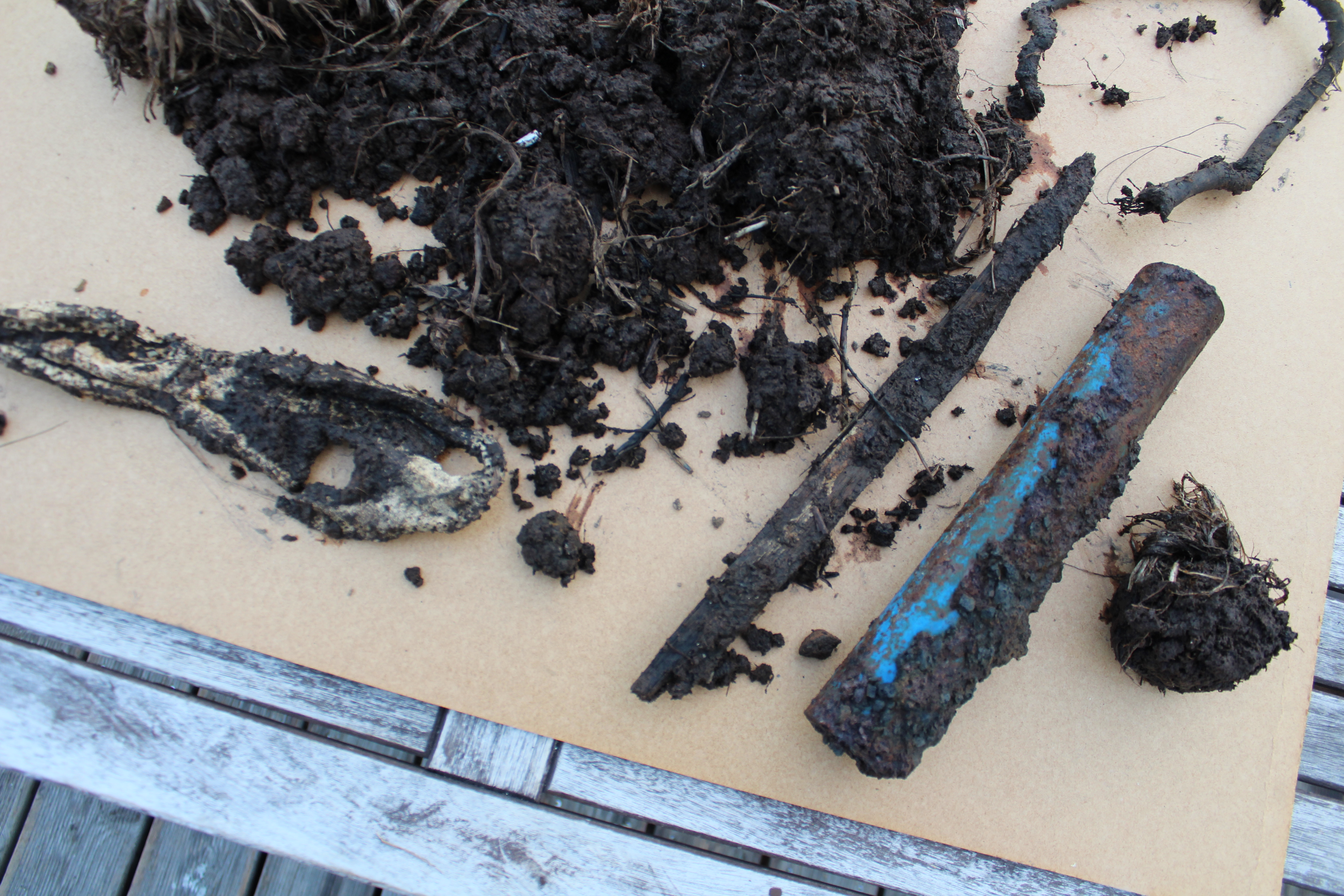 Guðný Sara Birgisdóttir, Reykjavík, Iceland.
---